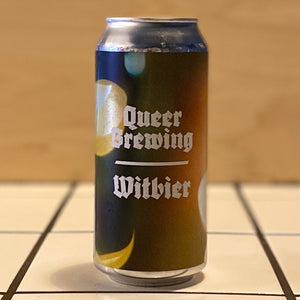 Queer Brewing, Flowers, Witbier, 4%
Brewery:
Queer Brewing Project
Style:
Witbier
Strength:
4.0%
Flowers are given in love and joy, celebration and commemoration, or just for the sake of it. Our wheat beer is as bright and vibrant as the most beautiful bouquet. Balancing the bold flavours of coriander seed and curaçao orange peel with the gentle snap of Saaz and Tettnang hops, Flowers is a modern twist on a classic style, for any occasion.