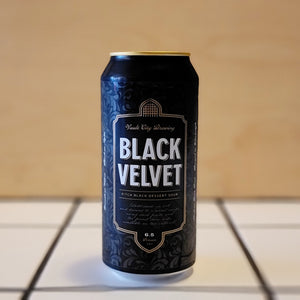 Vault City, Black Velvet, Pastry Sour, 6.5%
Brewery: Vault City Brewing
Style: Pastry Sour
Strength: 6.5%
Black Velvet, if you please.

Introducing a jet-black dessert sour that defies expectations. Inspired by a traditional red velvet cake, there's a mesmerising blend of rich dark fruits, velvety chocolate, and creamy vanilla in every sip.

Pitch Black Dessert Sour - Smooth as velvet, black as night. Established 2018 and brewed to a secret recipe using dark fruits and the finest cacao nibs available on the internet.