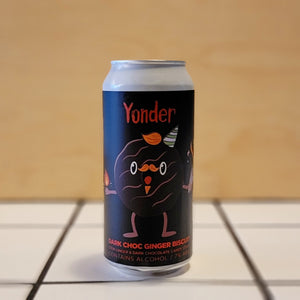 Yonder, Dark Chocolate Ginger Biscuit, Stout, 7%
Brewery:
Yonder Brewing & Blending
Style:
 Pastry Stout
Strength:
7%
The Yonder Seasonal Confectionery Series presents... Dark Choc Ginger Biscuit
Fiery ginger and festive spice brings depth and decadence to this posh biscuit-inspired pastry stout. If you love Lebkuchen, then you're in for a treat!