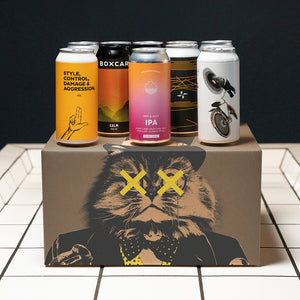 10 of the latest and greatest beers, freshly plucked from our Brick Lane shelves. Our curated collection covers a wide range of styles and flavours.
The ideal way to scratch that itch and dive into the world of truly great craft beer.
NOTE: Beers and breweries change regularly but the variety and quality remain consistent.